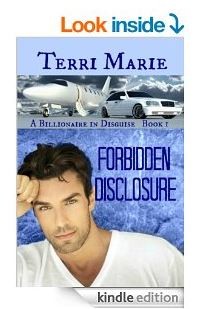 Clicar aqui
Forbidden Disclosure (A Billionaire in Disguise) 
Francesco Giordano wants to retire and turn over his shipping empire to his only son Daniel. But the young, gorgeous, and sexy Daniel is more interested in fast cars, the family jet, and bedding women.

When Francesco decides the best way to make his son grow up is to change his identity and move him away from his Manhattan penthouse, Daniel's world begins to rock.

Country life isn't setting very well with the fast-paced New Yorker, until he meets the woman who stirs up every one of his senses.
Clicar aqui
The Billionaire Wins the Game
Joseph Anderson has decided it's time for his three successful sons to find brides. Joseph wants grandchildren to fill his mansion, and he wants them immediately. His eldest son, Lucas, is successful in all areas of his life, except love, and Joseph begins matchmaking. He finds Amy Harper and deems her the perfect daughter-in-law. He just needs to get her and Lucas to both realize they're made for each other.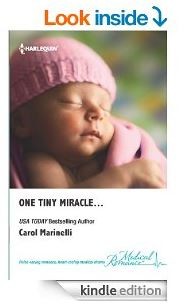 Clicar aqui
One Tiny Miracle... (Harlequin Medical Romance) 
Dr. Ben Richardson is trying to make yet another new start, this time in the emergency department at a Melbourne hospital. It's been nearly four years since he lost his wife and unborn child—and he still hasn't let go. So it comes as quite a surprise to him when his eye is drawn to a beautiful pregnant woman on the beach.
When Ben realizes Celeste is a nurse at the hospital, he wants to keep his distance. She reminds him too much of all he's lost. But Celeste is clearly facing this challenging pregnancy alone, and Ben can't help coming to her rescue.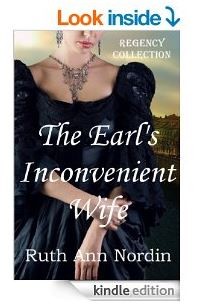 Clicar aqui
The Earl's Inconvenient Wife


Nathaniel Buford, Earl of Roderick, doesn't want a wife, but his brother died, passing on the title of earl to him. Now he is bound by duty to get an heir. Unfortunately, to get the heir, he must find a wife. As luck would have it, he gets caught in a scandalous situation not of his doing, and the next thing he knows, he's married...and to a lady whose family is reported to desire money above all else.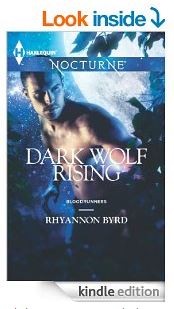 Clicar aqui
Dark Wolf Rising (Harlequin Nocturne)
Eric Drake, a powerful Dark Wolf, has never trusted himself around human females—preferring to mate only within his pack. That is, until he encounters Chelsea Smart snooping around Silvercrest pack land in search of her missing sister.
Secretly, Chelsea thinks Eric is the sexiest man she's ever seen, though she is wary of his potent Alpha energy. Then it's discovered that Chelsea's sister is being held by a pack of vicious Lycans, and Eric heroically leaps into action. Now, Chelsea will risk everything—her body and soul—to surrender to the passion that will mark her as Eric's woman for all eternity…if they survive.